Prime Minister Kisan Samman Nidhi is one of the important schemes of the Government of India. Providing financial assistance to small and marginal farmers who have less than 2 hectares (4.9 acres) of land.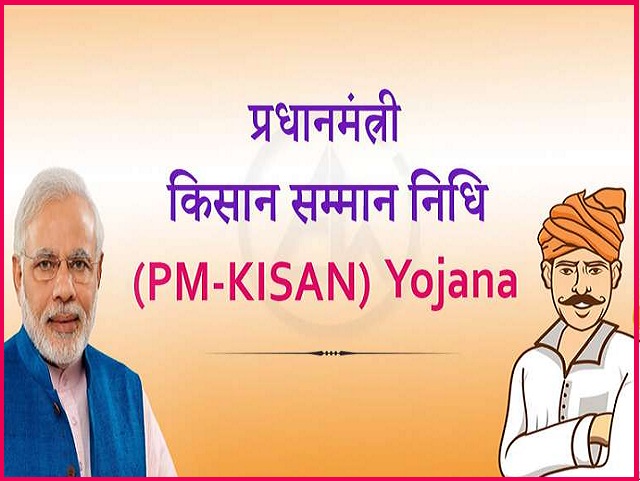 Under this scheme, all the farmers will get 6 thousand rupees per year as minimum income support. This scheme implemented from 1 December 2018 is proving to be a boon for the farmers.
Pradhan Mantri Kisan Samman Nidhi Scheme
Under the Pradhan Mantri Kisan Samman Nidhi Scheme, ₹ 6,000 per year is paid in three installments to each eligible farmer and the amount is directly deposited in their bank accounts. In which after every 4 months, 2 thousand rupees is being given to the farmer.
The scheme was launched in the Rabi season of 2018. At that time, the government had made an advance budgetary provision of Rs 20 thousand crores for this. While the annual expenditure on the scheme was estimated to be 75 thousand crores.
But due to the high number of farmers in the country and the interest of farmers in this scheme, the annual expenditure has increased.
This scheme has proved very useful for small farmers. The farmers who are facing the cash crisis just before sowing are getting access to the availability of seeds, fertilizer, and other inputs from this cash.
Most of these small farmers are marginal, which is difficult to feed through farming. But after the arrival of this scheme, the farmer is quite happy taking advantage of it.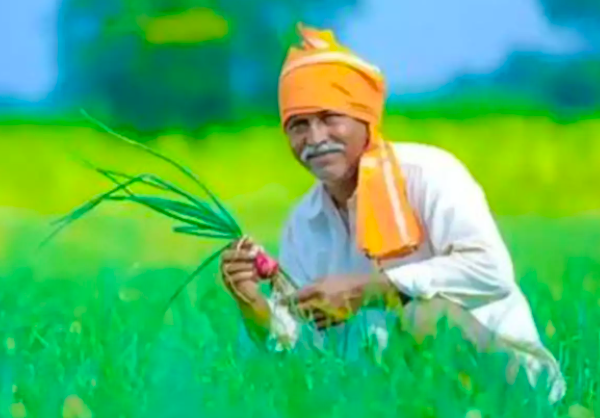 There is a provision to give the benefit of this scheme to farmers with less land than two hectares of cultivated land. State governments provide the bank accounts and other details of such farmers with their holdings to the central government. After its confirmation, the central government deposits money directly in the bank accounts of such farmers. The role of the digital system is proving important in the success of the scheme.
Which farmer families do not benefit from this scheme?
The benefits of Pradhan Mantri Kisan Samman Nidhi Yojana are not available under the following conditions:
1. If the family member is or has held a constitutional post.
2. Current or former minister in the government, member of Rajya Sabha or Lok Sabha, present or a former mayor of Municipal Corporation, etc.
3. Current or former officers and employees of the Central or State Government.
4. All retired employees who get a pension of more than Rs 10,000 monthly.
5. Professionals like doctors, Engineers, Lawyers, Charter accountants, etc.
History of Pradhan Mantri Kisan Samman Nidhi:
The scheme was first conceived and implemented by the Telangana government as the Rythu Bandhu scheme, where a fixed amount is paid directly to eligible farmers. The scheme has received acclaim from various organizations including the World Bank for its successful implementation. Many economists suggest that this type of investment support is better than agricultural debt forgiveness. With the positive outcome of the scheme, the Government of India wanted to implement it as a nationwide project and it was announced by Piyush Goyal during the Interim Union Budget of India on 1 February 2019.
Objectives:
To increase the income of Small and Marginal Farmers (SMF).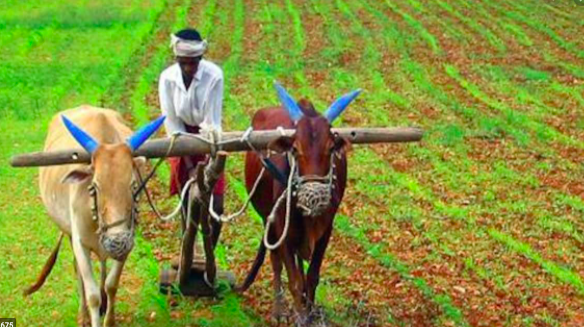 To meet the financial needs of SMF in the procurement of various inputs to ensure proper crop health and proper yields.
Avoid moneylenders falling into the clutches to meet such expenses and ensure your continuity in farming activities.
How will farmers benefit?
It is estimated that more than 12 crore small and marginal farmers will benefit from this scheme.  The Pradhan Mantri Kisan Samman Nidhi aims are to meet the financial needs of small and marginal farmers in the procurement of various crops to ensure proper crop health and proper yields, with anticipated agricultural income at the end of each crop cycle.  This will also save them from falling into the clutches of money lenders to meet such expenses and ensure continuity in farming activities.
Cons of the scheme:
While Pradhan Mantri Kisan Samman Nidhi aims to cover small and marginal farmers (85% of the peasant population), landless agricultural laborers and tenant farmers are left in the lurch.
This plan leaves unanswered questions,
If beneficiary farmers want to lease their land to tenant farmers or demote their land for some time, are they eligible to receive cash benefits?
Who will be responsible for checking the opportunistic behavior of farmers?
Except for a few states, others are still lagging in maintaining databases for land records.
At the operational level there are concerns over land record harmonization, digitization of land records, cost in the consolidation of land records.
The situation in the northeastern states is slightly more complex, as land ownership rights in the area are community-based, making it difficult to identify beneficiaries.
The massive campaign to implement Pradhan Mantri Kisan Samman Nidhican increase the opportunity cost of significant (human) resources, operational risks and, ultimately, shoot operating expenses and stress the fiscal health of the respective states.
News items on the scheme:
Dhankhar asks Mamata not to shed 'crocodile tears', instead implement the PM-Kisan Samman Nidhi scheme:
West Bengal Governor Jagdeep Dhankhar criticized Chief Minister Mamata Banerjee for opposing agricultural sector reform bills, saying "crocodile tears will not relieve the pain of farmers", and urged them to take centre stage in the state's Pradhan Mantri Kisan Samman Nidhi and urged to implement the plan.
Claiming that 70 lakh farmers of the state are deprived of the benefits of the program, Dhankhar said that "gross injustice" with them is "substandard politics".
He wrote a letter to the Chief Minister, urging him to implement the central scheme in the state.
"Farmers in the country have benefited a lot from the PM-Kisan scheme except WB and they have been cheated to the tune of over Rs 92,000 crore so far".
Dhankar, who has been at loggerheads with the state government on a number of issues, said the scheme is fully funded by the Center, and "there is no justification for denying it" to farmers for its benefit.
Madhya Pradesh government announces Rs 4,000 direct cash transfer to farmers:
Bhopal: Madhya Pradesh Chief Minister Shivraj Singh Chauhan announced that his government will transfer Rs 4,000 to the bank accounts of farmers in the state in two equal installments in the financial year.
Its benefits will be available to those who are enrolled under the Pradhan Mantri Kisan Samman Nidhi scheme.
"With a view to the overall development of the farmers, we have decided that the schemes being run in their interest, such as RCB6 (4), Pradhan Mantri Kisan Samman Nidhi, Loans at zero percent interest and Relief under Prime Minister Crop Insurance, we will implement. All plans as a package, "Chauhan said in a series of tweets.
In the first phase of this series, Mukhyamantri Kisan Kalyan Yojana is being launched in the state.
Chauhan tweeted, "Under this scheme, all eligible beneficiary farmer families will be paid a total of Rs. 4,000 under PM Samman Nidhi in two installments in a financial year."
The Chief Minister said that his government will help in doubling the income of farmers by 2022.
PM to launch financing facility of Rs 1 lakh cr under Agriculture Infrastructure Fund on Sunday:
NEW DELHI: Prime Minister Narendra Modi will launch a financing facility of Rs. The sixth installment of Rs 1 lakh crore has been released under the Agriculture Infrastructure Fund. 17,000 crores to 8.5 crore farmers under the PM-Kisan scheme on 9 August through video conferencing.
Officials said that this would give a boost to the rural economy and help in strong marketing in agriculture and the creation of post-harvest infrastructure.
The Cabinet has approved the Rs 1 lakh crore agricultural infrastructure fund under Atmanabir India, which is expected to create post-harvest storage and creation of community agricultural assets such as cold storage, collection centers, and processing units.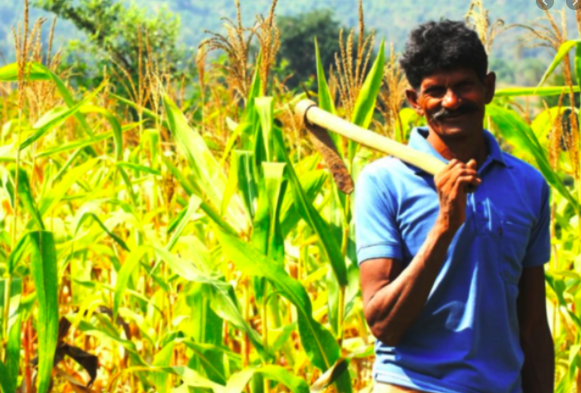 An Agriculture Ministry official said, "These assets will enable farmers to get more value for their produce, as they can store and sell at higher prices, will increase processing and value addition."
Rs 1 lakh crore will be sanctioned under the financing facility in partnership with several lending institutions.
"Eleven of the 12 public sector banks have already signed MoUs with the Ministry of Agriculture. The beneficiaries will be provided 3% interest sub-loan and credit guarantee up to Rs 2 crore to increase the viability of these projects, "the official said.
Government transfers over Rs 19k cr to 9.65 cr farmers under Pradhan Mantri Kisan Samman Nidhi during lockdown:
New Delhi: The government on Friday said that it has transferred Rs 19,000 crore to the bank accounts of 9.65 crore farmers under the Pradhan Mantri Kisan Samman Nidhiduring the lock-in period.
The Center provides around Rs 6,000 crore per year to about 14 crore farmers in three equal installments under the Pradhan Mantri Kisan Samman Nidhi scheme, which was announced in February last year.
The Ministry of Agriculture said, "Under the Pradhan Mantri Kisan Samman Nidhi scheme, about 9.55 crore farmer families have been benefited since March 24 and a number of Rs. 19,100.77 crores has been released." in a statement.
Giving updates on sowing operations for Kharif (summer-sown) crops, the ministry said that 34.87 lakh hectare area has been covered under paddy so far, as against 25.29 lakh hectare during the same period last year.
About 12.82 lakh hectare area is under pulses coverage as compared to 9.67 lakh hectare in the same period last year.
The sowing of coarse cereals has reached an area of ​​about 10.28 lakh hectares as compared to 7.30 lakh hectares in the same period last year.
8.74 lakh Himachal farmers benefited by Pradhan Mantri Kisan Samman Nidhi Yojna: CM
Shimla: Chief Minister Jairam Thakur said that 8.74 lakh farmers of the state have been benefited under Pradhan Mantri Kisan Samman Nidhi Yojana by depositing Rs 2,000 in accounts. He said that the central and state governments are working hard to ensure minimum loss to human life during the Covid-19 epidemic.
The CM said that the efforts of the state government by Prime Minister Narendra Modi have been appreciated and also acknowledged by a reputed independent agency which was a great honor for a small state like Himachal Pradesh.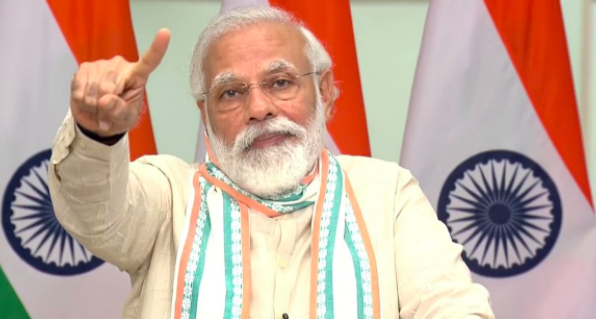 Jairam Thakur said this through video conferencing from BJP mandals of Bharmour in Chamba district, Pachad in Sirmaur district, Doon in Solan district, and Shimla in Hamirpur.
He said that the Congress leaders of the state were in a state of confusion as they had initially requested the state government to bring back standards of people in different parts of the country. Now, when around two lakh people were brought back, the same Congress leaders blame the government for the actions that increase the covid-19 cases in the state, he said.
"It is the duty of the government to bring these people back home because they were our people and we could not leave them in this hour of crisis". He said, the people of the state need not panic, as all the corona cases are positive for those who came to their primary contacts from other states.
He said that all these people coming from different parts of the country were being kept institutional or at home at the present time and were not allowed to interact with the general public.
Stay tuned for all updates on this thread.